Vermeer Grinder
India
Date : 8 August 2020
---
Horizontal / tub grinders helps you to convert all green waste material into valuable composting. It works as a wood grinder.
Vermeer horizontal grinders are built tough and offered in a variety of configurations to suit large land-clearing, municipal waste and composting operations.
The grinders feature a variety of feed table length options, a large range in horsepower, a patented duplex drum and thrown object deflectors (TOD) to help reduce the quantity and distance of thrown material.
Horizontal / Tub Grinder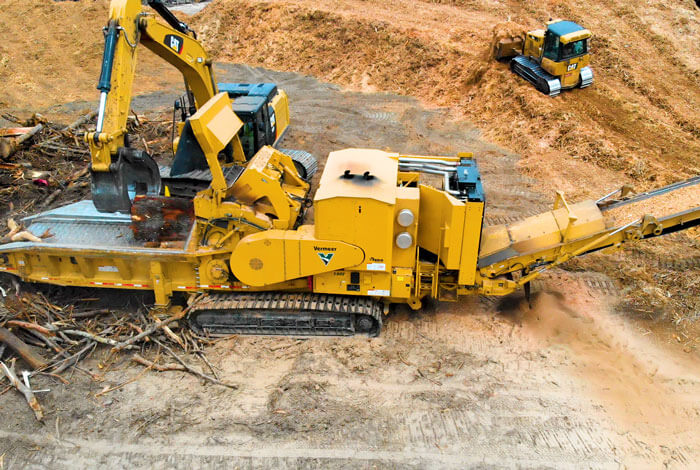 For more details contact us on our Toll Free: 18001205931 or visit us at Vermeer
#Grinders #Hprizontal Grinder #Recycling